Renting XC Skis From Outdoor Adventure
Renting XC Skis From Outdoor Adventure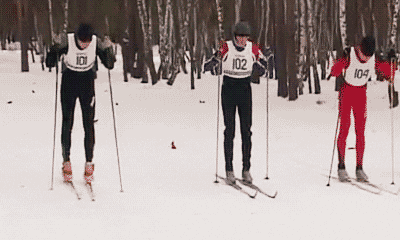 I finally tried Cross Country skiing for the first time! Yesterday was gorgeous, and I needed a break from looking at the computer all day. Students and non students can rent sports equipment from
Outdoor Adventures
at the Student Recreation Center. As a student, I rented cross country skis for $40 for the week. I wanted to experiment with the skis and see if this is something I could get into!
UAF has a total of 25.8 miles of trails, and 14.7 of the trails are groomed for people to ski on. For some reason, I always thought xc skiing was for older people; I shouldn't be so judgmental. I think it's because I grew up downhill skiing and loved the thrill. But you know what I realized yesterday? I love how light and easy it is to xc ski! (Not easy as in easy to ski, but I didn't fall which was exciting!) XC skiing isn't as expensive and it doesn't require heavy equipment and clothing.
I think people should take advantage of the Department of Recreation, Adventure and Wellness more often. It's amazing how much equipment they have to rent out, and the number of trips they offer. Check out the trips and events they schedule
here
. It's a great way to meet people and try different activities! I wish I started xc skiing sooner because I believe it's so crucial to get outside and take a break from studying and working!