Everyone knows January in Fairbanks is cold. If you've checked out any of the other Student Ambassadors'
vlogs
or
blogs
over the last few days, I'm sure you know it got down to 40 or 50 below zero this week. Just two nights ago I even joined some of the other Ambassadors for a -45 photo in front of the UAF temperature sign. Although I was only wearing booty shorts, socks, and shoes, it honestly wasn't as cold as I thought it was going to be. That's one thing though, being able to say that it wasn't all that cold after only being exposed for maybe a minute or two for a photo. When you do start feeling it is when you're a minivan and you're left outside 24/7 365 days a year.
A few days ago my car decided it was just too darn cold to function. I plugged it in for 24 hours, so that should have kept the battery and oil pan warm. But you know, if I were a car left in the cold, I wouldn't want to start at -45 either. So I got a ride to campus from my neighbor and had to bus back after work and class. That night I tried to give it a jump, thinking maybe my failed attempts of starting it before had just drained the battery… but nah. It was just a sad, frozen thing and barely even turned over.
Today I ended up taking the bus to campus. It was kind of fun because we were playing leapfrog with a high school bus and it felt like I was on the college kid school bus. Even though it was just the city bus, it was clear most of the patrons were students. By the way, if you didn't already know, UAF students can ride the
city buses for free
with a quick flash of their
PolarExpress Card
. It's very convenient for commuter students who might not have another reliable ride to campus every day. The bus saves people gas, is warm, and usually stops by my cabin on the hour every hour.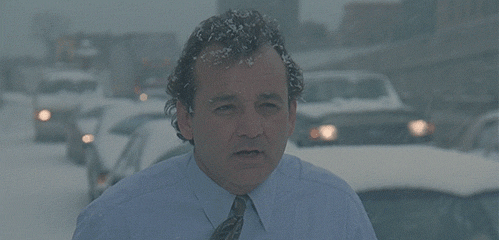 By now it's about -10 and it feels
great!
It's silly that I choose to live in a place where below zero can feel warm, but after these past few days it feels like a heat wave. After I was finished on campus for the day, I got a ride back to my cabin from a friend. I don't have anywhere else to go for the day, so I settle in and make some dinner. As I'm eating I think about my plan for tomorrow and how it'd be cool to be able to drive myself around and run errands. On a whim I decide to go outside and try to start it. Keep in mind I'm still assuming I'll need a jump to get going. I put the key in the ignition, not expecting much, and it starts right up! Holy cow I've never loved -10 so much in my life.