Snowmachining for Survival
This year I had a house sitting job the week of New Year's Eve. It was just outside of town, across the river from the airport. I was going to be looking after a super cool dog and two goofy cats. It was an upgrade from my cabin in every way. Not only was there running water and laundry facilities, but also wifi and amazing animals. It would have been perfect had it not been for the winter weather advisory.
I heard there were going to be blizzard-like conditions starting Thursday and lasting over the New Year's weekend. They also predicted about a foot of snow and wind speeds of up to 30-40 miles per hour. Weather like this can be a pretty serious issue for those without a wood stove who rely on electricity to power their heating appliances. Heavy snow and strong winds are notorious for bringing trees down around town and outskirts. Outages can happen at least once or twice a year. This was the case for an estimated 4,000 people in the Fairbanks area this weekend. Although the power only flashed off briefly in the middle of the night for me, I was still affected by the foot or more of snow that rendered the outdoors nearly unrecognizable. It was unclear where exactly the driveway was the day before, I found my minivan wearing what looked like a big, white, fluffy hat, and there was an odd, white mound where a white sedan used to be. Even after an hour of shoveling it was still coming down heavy and wet with no sign of stopping. I hadn't gotten all the groceries I thought I'd need and became a little worried about how long I would be unable to get to a store.
I decided to message my good friends Jack and Dorothy to see if they would be down to go for a grocery run on their snowmachine. A few hours later, they finally arrived after a journey of their own and Jack and I geared up for the trip as Dorothy warmed up. I gathered a shopping list, an empty backpack, and hopped on the back of the snowmachine. As I'm did this, Jack mentioned that we might need to bail at a moment's notice and told me to practice doing this. Given the right conditions, cruising through powder can be a ton of fun, but with all the extra snow flurrying in our faces, we couldn't get going fast enough to not worry about sinking in. I later learned that this is the only reason we really had to bail, to avoid sinking completely into the snowy quicksand.
After reaching the Chena Marina off Chena Pump Rd., we could hug the shoulder alongside the bike path. Being too close to the road is of course no good, but if you're too far to the edge you risk the chance of clipping your right ski along the rail. So Jack found a happy middle ground where we were safely away from the guard, but also not wearing the inner ski down on the asphalt. We avoided the big plows on their way out to tame the snow drifts. We avoided all the mailboxes and power poles lining the road into town. We eventually made it to street lights and stop lights and finally the gas station Justa Store.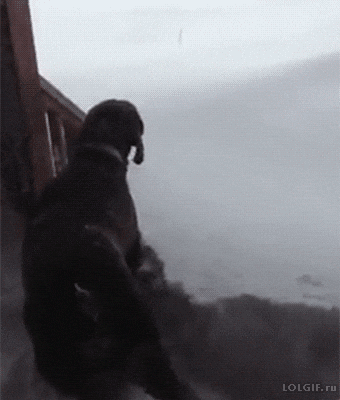 Tuna, bread, mayo, soup, peanut butter, I gathered all the necessities. Jack fueled up and before I knew it we were back on the road with a backpack full of goodies. We pass another bunch of gigantic road graters removing snow as well as plenty of personal trucks equipped with plows on the front. I'm guessing the ride back probably felt shorter because I could feel the food bumping along on my back, but soon we were back home. After brief nourishment and hanging out, I thanked Jack and Dorothy. They hopped on the snow machine and were on their way, leaving me equipped with enough food for a few days. All in all, it's much easier to look back at this weekend as a unique adventure rather than a huge ordeal. If Fairbanks didn't drop these random adventures on me from time to time, it just wouldn't be home.