It's Been a Tough Semester
Throughout your college career you'll learn that some semesters are harder than others.

This semester has been my toughest yet for many reasons.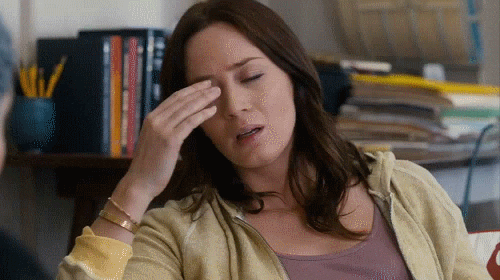 It started off with me finding out I wasn't going to graduate in the Spring.

Although I know that a lot of people don't graduate in four years it still upset me since I've been planning on it and working so hard for it.

I still ended up being a full time student since I have to in order to not start paying on loans and such.

I started off with five classes.

It's near the end of the semester now and I am only enrolled in four.

I ended up withdrawing from calculus because, well, calculus is hard.

I feel strange only taking four classes since I usually take double that, but I am still super busy.

I am working two jobs as well.
There has been stuff going on for me outside of school as well that have made the semester tough.

I recently got hit by a car so I have been in a lot of pain.

I finally started to feel better from that and I ended up stepping on some glass and now have stiches in my foot.

If you see me walking around campus with a sandal on, it's not because I'm crazy, it's because I can't wear a normal shoe.

I just can't seem to win recently.
Although all of this and more things that I don't want to bore you with have happened, I am trying to stay positive.

I keep telling myself that this semester is almost over and I will get a fresh new start next semester.

And even though next semester won't be my last, I am glad I will be in Fairbanks for another year after that.

There are still so many things that I want to do here that I haven't gotten the chance to yet.
If you're having a tough semester like me, don't worry you're not in it alone!

It is almost over so just keep pushing to the end and remember that you can sleep as much as you want when the semester is over.