So you want to be a nurse/nurse practicioner/something related…
Great! I am going to be a nurse practitioner focusing in ob/gyn.
Let me fill you in on all the details for the UAF campus.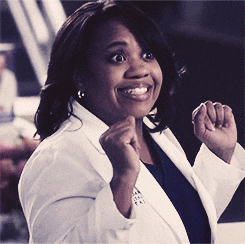 Nursing is not one of the top majors, so to speak, here at UAF compared to biology or engineering or fisheries- but it is totally doable! There is of course the two-year nursing program but I am going to focus on the four year Bachelor of Science in Nursing that is offered via UAA (in Anchorage). Here at UAF, the nursing program is based at the CTC center (Commmunity and Technical College) but basic courses can be taken on the UAF campus, as well as all pre-requisites. Nursing is very competitive here at the UA campuses; in Fairbanks there are only 16 spots a year and in Anchorage only 40 every trimester. UAA and UAF campuses even have a course schedule guide for each year of college
here
. Pretty handy, huh!
So we all know what nurses can do, but when I tell people I am going to become a nurse
practitioner,
a lot of people aren't sure what that means. Allow me to explain- in case you decide you may want to do it too!
Whereas nurses go to school for four years, nurse practitioners go to school for an extra 2-4 to get their master's or doctoral degrees and have advanced training in whichever area they choose: from pediatrics to family care, to OB/GYN (my future specialty!), to gerontology, sports medicine, orthopedics and many more. They can prescribe medications, be the primary care provider for their patients, conduct research and and diagnose acute and chronic diseases and illnesses and assist in surgeries. Nurse practitioners can work in rural areas or cities in schools, universities, private doctor's offices, and have their own private clinics as well. Something that really set nurse practitioners apart from being a doctor or physician assistant for me was the fact that they really focus on the whole well-being of the patient and how to prevent and educate people about diseases and illnesses. It is a unique approach that I am so excited to take on.
Here
is a great website about becoming a nurse practitioner and more about what they do.
With any questions, definitely ask me! I am so incredibly excited and would be very happy to answer any.